What is your plan to make a relevant difference in the next 10×100 decisive days?
What is your plan to make a relevant difference in the next 10x100 decisive days?
Stay tuned →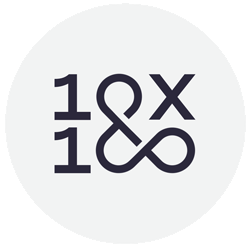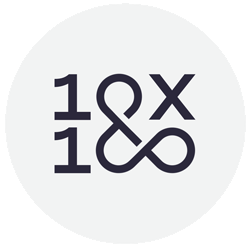 The upcoming 10×100 days provide an ultimate window of opportunity to adapt current practices and policies for responding appropriately to the polycrisis.
In 2022 the IPCC stated that global greenhouse gas emissions would have to peak "before 2025 at the latest, and be reduced by 43 per cent by 2030" in order to prevent "climate hell". 10×100 translates this call to action into ten 100 day sprints as tangible timeframes for everyone to address strategic gaps from their perspectives.
Every 100 days, 10×100 Quarterlies make space for reflection, learning and alignment for adequate planetary action across sectors. From now on, each day matters to globally leverage practices that support each others, ending current path dependencies in order to move forward into a just and regenerative future.
10×100 Window of Opportunity
Leaders in all sectors have failed to implement scientific recommendations at adequate speed and scope. Now everybody is operating in a new era of risk. This human-made polycrisis – the entanglement of the climate catastrophe, the energy and material crises, pandemics and wars – is a symptom of our unsustainable interactions.
The consequences of the polycrisis create extreme stress for social cohesion and economic infrastructures, and reveal fragmented modi operandi and decision-making processes at local, national and planetary scale as inadequate.
10×100 is embracing the next three years as a scientifically backed call to transform by design instead of by disaster.
10×100 is an organising mode for agile transformation to accelerate the implementation of appropriate science-based action and build a strategic practice across interests within planetary boundaries.
Leadership in an era of persistent emergencies needs mission orientation, open learning and accountable adaptation. Although many organisations have already adapted an agile management approach, most objectives and key results are energy, material and time blind.
Linear crisis management approaches suggest clear KPIs but don't provide a dynamic way for meeting organisational or political agreements. Developing transformative pathways – acknowledging the science and leading to appropriate action – requires all of us to face the biophysical reality of shrinking natural resources and increasing real-world risks.
Worth our time
The way we imagine futures and collaborate at scale will make a massive difference to any future development. Every 100 days, a central mission quarterly sparks joint learning and alignment.
Intended results
Emerging practices can be structured, learnings accelerated and languages shaped. Together we build enabling conditions for transformative decision making — contributing to a peaceful societal reorganisation.
10×100 addresses strategic gaps by working with 100 day micro missions and commitments to accelerate the development of transformative pathways, linking emergency response to a commons-centered transition.
10×100 boosts projects, organisations and ecosystems to develop a strategic practice by addressing the next decisive years in tangible timeframes with micro missions and micro commitments.
10×100 formats are self-organised across different contexts, supported by tools and trainings. Every 100 days, a central mission quarterly sparks joint learning and alignment.
The 10×100 structure provides adaptable formats, tools and training for an evidence-informed alignment across and within projects, organisations and ecosystem.
Engaging with the polycrisis renders predictability and control outdated modi operandi. There are ever more actors around the world engaging with positive change in interdependent societies – creating frameworks, identifying opportunities and building transformative pathways.
This work is influential for strategically linking short-term crisis responses with long-term systemic change. The 10×100 organising mode accelerates decision making processes through frequent crisis foresight, strategic gap analysis and the development of appropriate interventions.
Creating a pulse
Every 100 days, a central mission quarterly sparks joint learning and alignment.
Making it yours
Context-specific application of the 10×100 protocol is supported by peers.
From December 2022 until February 2025, 10×100 operates as a time-bound prototype for a multi-actor learning alliance committed to co-create an agile organising mode for the just green transition, based on:
Sensing Outward
Acknowledge complex urgency of the next years based on collaborative foresight and continuous reflection
Sensing Inward
Imagine decisive intervention beyond current practice through transformative leadership and planetary outcome
Acting Forward
Organise for Overton window shifts through ecosystem alignment based on peer learning and accountability
10×100 practitioners and supporters are aware of the structural barriers for engaging with the polycrisis and are working towards more drastic measures. Pioneering examples are:
Projects – temporary consortia (XS-XL) between different organisations that work towards joint objectives and results

Organisations – businesses, associations or institutions interested in building capacities for engaging with the polycrisis landscape

Networks – curated spaces where several networks or communities exchange knowledge around different topics and challenges

Funders – individuals, families or foundations who resource 10×100 developments, curious to increase speed and scale of their impact

Media – news channels, communication agencies and journalists who support social movement building and scientific education

Cities – public authorities at the communal or regional level who are committed to improve institutional learning and open government
10×100 has been initiated by Politics for Tomorrow and Dark Matter Labs and kicked off at the European Forum Alpbach in September 2022 with remarkable thought leaders from academia, culture, civil society, business, philanthropy, think tanks, law, politics and public administration.
Join us for the third 3x100 Mission Quarterly, June 30th 2023 at 14h-16h CEST, where we further develop the proof of concept and the data strategy behind our tools, and where we introduce and exchange amongst 10x100 alliance members. Registration here!
Who we are
A group of dedicated individuals who encourage a peaceful and science-based decarbonisation where all people can experience change and understand that each of us can make a difference.
Why 10×100?
Inadequate decision-making processes have systematically prevented a proactive transformation. Adaptations need to happen where we live and work in order to create positive effects tangible on a planetary scale.
"The question of modalities is about opening up imagination to imagine new ways of orienting and orchestrating actions."
"We are standing at an apex point of a new typology of transition – a transition that will require not democracy as a vote, but democracy as a deep enablement and consciousness of our relationship to the world."
"We have to realise that that climate change is a dynamic and imperfect information game."
"I believe that in order to overcome the big challenges that we are facing on a global scale, we need to unleash the creative power and innovation potential of different actors across society."
"Looking at the institutional side, we need learning institutions, we need democratic institutions that are open to reflect on what they've done so far, what went well, what has been going wrong and how they should adapt."
"We need to make sure that we adopt a participatory approach since these issues we are dealing with are really affecting the whole of humanity."
Connect with us if you want to contribute to 10×100.